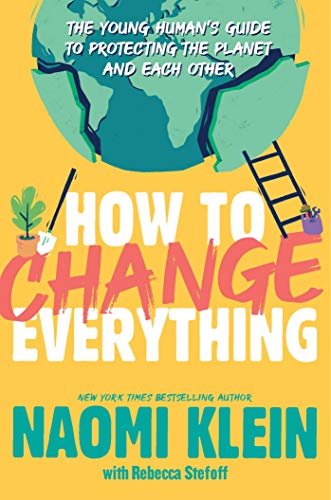 Today How to Change Everything, a book for young people that I adapted from writings on climate change and social justice by journalist Naomi Klein, goes out into the world. It was a great honor to work on this book with someone whose fearless and honest journalism I have always admired.
Many of us are worried about the future of our planet, or about the unfairness of the fact that a small share of the world's people are consuming a large share of its resources–and contributing the most to climate change while doing so. This book outlines the problems all of us face, as well as the solutions we can use to solve them. It profiles kids who have become climate and justice activists in all parts of the world.
Afraid that big changes just aren't possible? How to Change Everything shows how whole nations have made huge changes to their economies almost overnight, when they've had to. And what we've done before, we can accomplish again. Are you ready to change everything to build a better, safer, more sustainable future, not just for humans but for all life on this planet? I hope this book will give you some ideas about how to do it.