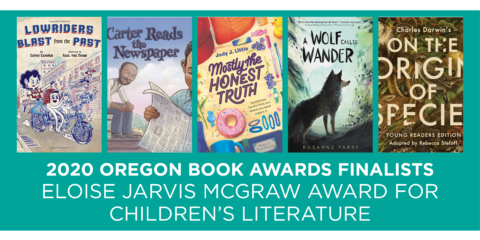 My young readers' adaptation of Charles Darwin's On the Origin of Species is my favorite among all the books I've written. (It wasn't an easy choice, though.) That's why I'm so happy to report that it has been chosen as one of five finalists in the Children's Literature category for the 2020 Oregon Book Awards.
These awards are given every year in seven categories to writers who live in Oregon. The list of past finalists and winners includes many, many gifted writers and extraordinary books. I am honored to be among them.
The 2020 winners in each category will be announced in a ceremony at the end of April. No matter which book wins, we can be sure of one thing: it will be a great book!